Your Trusted Domestic Helper Agency in Singapore
Leading maid agency in Singapore, Our maid's services are affordable and convenient.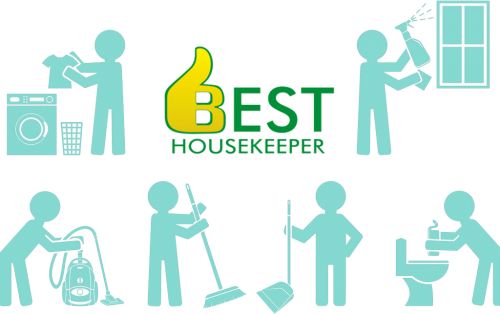 Hiring a maid in Singapore is an easy task, but finding the right one is a different story. Here at Best Housekeeper, the best maid agency in Singapore, we aim to provide you with the experienced domestic helper who suits your family needs. Our Singapore maid agency ensures that your requirements match the maid's profile. We are also recognized by BestPrices.SG to be one of the best maid agencies in Singapore.
For helpers, we will help you find the job that fits your skills and profile. Similarly, you will be given a chance to meet employers before deciding what is most suited for you. We care about your trust and safety. We want to enable the best match possible in order to create a working environment where you will find contentment to excel in your responsibilities while being treated with respect. You can expect the same dignity and welfare, so rest assured that we will not force you to accept any job unless you are comfortable with the family you are going to work for. You can apply as a helper here with us and let us help you through the various processes.
Therefore, we have spent resources in developing a proprietary matching system. Click here to try our Match Me system now.
Whether you are an employer looking for a maid or a helper looking for a job, you can count on us to provide you with sincere and trusted service as we put you and your family's welfare as our main and only priority.
Reasons To Choose US
Why We Are Best Maid Agency In Singapore
Seeking a quality helper? You're in good hands.
We invest the time and dedication to understanding client's needs. For us, success is a placement that results in a contented family and a helper who enjoys long-term job fulfillment.
 Sincere and Trusted Services: The trusted partner for families in finding a helper and for helpers in finding an employer. Honest and transparent services you can trust.
 Optimal Customer Satisfaction: We guarantee replacement for 1 year if you are not satisfied with the helper.
 Specialized in Experience Helpers: If the helper doesn't perform to your satisfaction or misunderstanding occurs, feel free to contact us and we will be happy to assist.
Maid Hire Singapore
When I needed a helper urgently for the care of my newborn before I started work, he was able to arrange for interviews very quickly for me.
Joe was incredibly helpful from the moment we had correspondence. He genuinely wanted to make sure we found the right person!
Got my maid under my roof probably less than 6 days! She followed my case so closely and even texted me outside of working hours.
Fast and better service. any doubt ask them anytime as soon as possible give us good reply.